Rise and Grind Speaker Series
Rise and Grind Speaker Series
Thursday, November 17, 2022 (9:00 AM - 10:30 AM) (EST)
Description
Come join our upcoming virtual Rise and Grind Speaker Series on Thursday, November 17, 2022.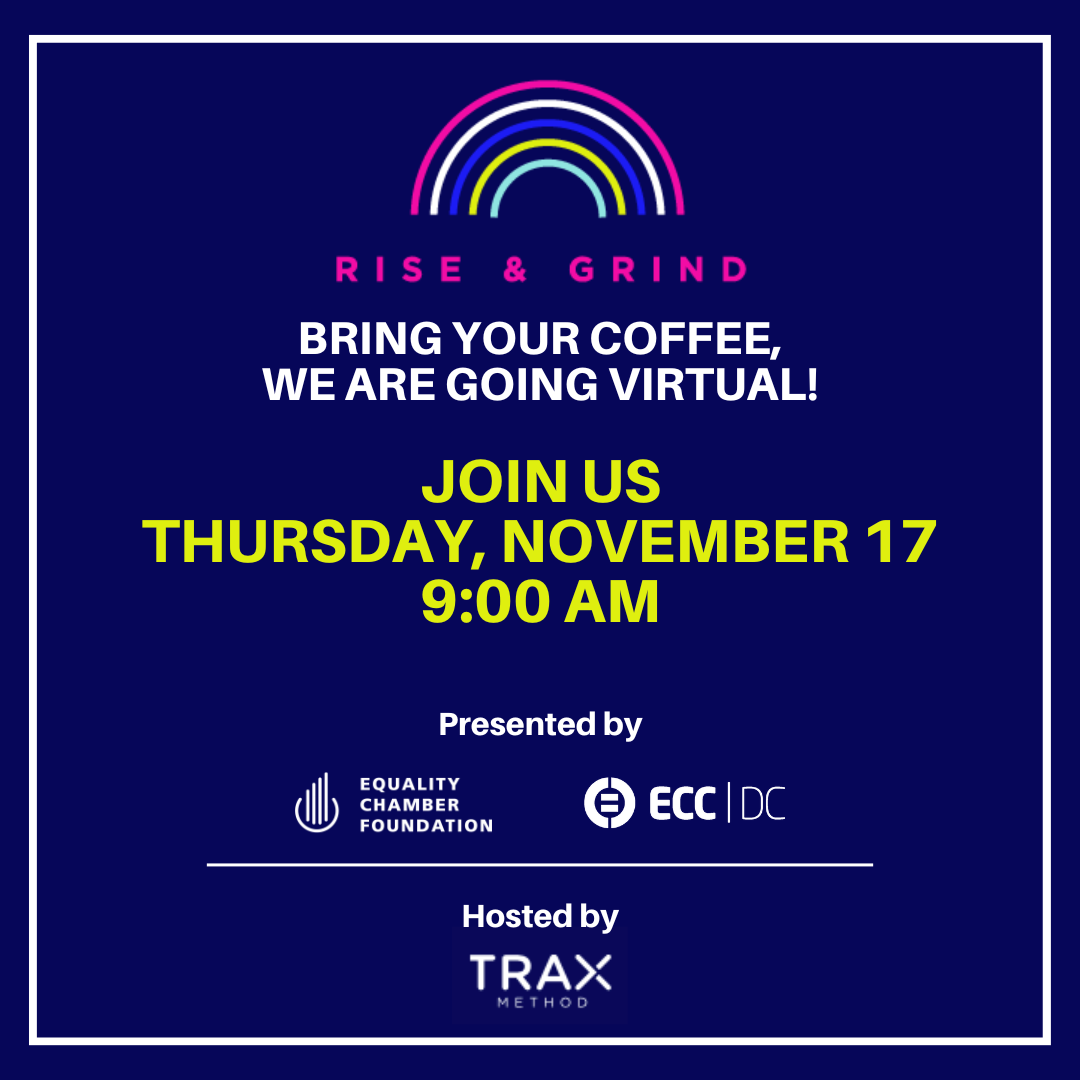 ABOUT THE RISE AND GRIND SPEAKER SERIES
Equality Chamber of Commerce

and the

Equality Chamber Foundation

, in collaboration with

TraxMethod

, strive to serve its members and the business community by providing educational and informational seminars. Our goal is to gather experts in our community to discuss topics critical to small businesses and organizations.


We believe it is our responsibility to offer the community an opportunity to hear from experts so that they can make decisions based on the facts and facilitate factually-based discussions. We want to be a conduit through which the community can obtain information, drive discussions, and make their own decisions.


The Rise and Grind Speaker Series allows you to keep up on current events and topics of interest locally and regionally. Business owners, organizational leaders, HR professionals, marketers, and small businesses will find these topics helpful as they are designed to educate and inform about subjects that are relevant to your local business and non-profit community. In addition, business owners and organizational leaders can promote their business before the workday even begins. Also, these breakfasts focus on networking and give attendees the chance to exchange business cards and develop new prospects.


The Rise and Grind Speaker Series is open to the public. The cost of admission is free.
ABOUT THE PRESENTATION

Guest Speaker
Alon Porat
will present to us
Ethical Hacking and Into the Dark Web
.
In this presentation, we will discuss the dark web, what ethical hacking is, how it works, and why we need it. Alon Porat, Principal of Keynetik, will share some examples of how ethical hacking is performed and what it takes to become a Certified Ethical Hacker. He will also explain how businesses are affected from hacking and what can be done to prevent / secure you and your business.
Business owners don't want to miss out on this critical information. Come join us and be prepared for the future.
ABOUT OUR SPEAKER
Alon Porat is the principal of Keynetik LLC. Alon has over 20 years of experience in IT, web systems and Cybersecurity. Prior to Keynetik, he worked at the Embassy of Israel in Washington, DC for 5 years. Alon supports multiple businesses by managing their computer help desk needs and securing their platforms.
Images
Zoom (Login details sent after registration.)

,

DC



Thursday, November 17, 2022 (9:00 AM - 10:30 AM) (EST)