Rise and Grind Speaker Series - February
Rise and Grind Speaker Series - February
Thursday, February 23, 2023 (9:00 AM - 10:30 AM) (EST)
Description
Come join our upcoming virtual Rise and Grind Speaker Series on Thursday, February 23, 2023!
The Rise and Grind Speaker Series is open to the public. The cost of admission is free.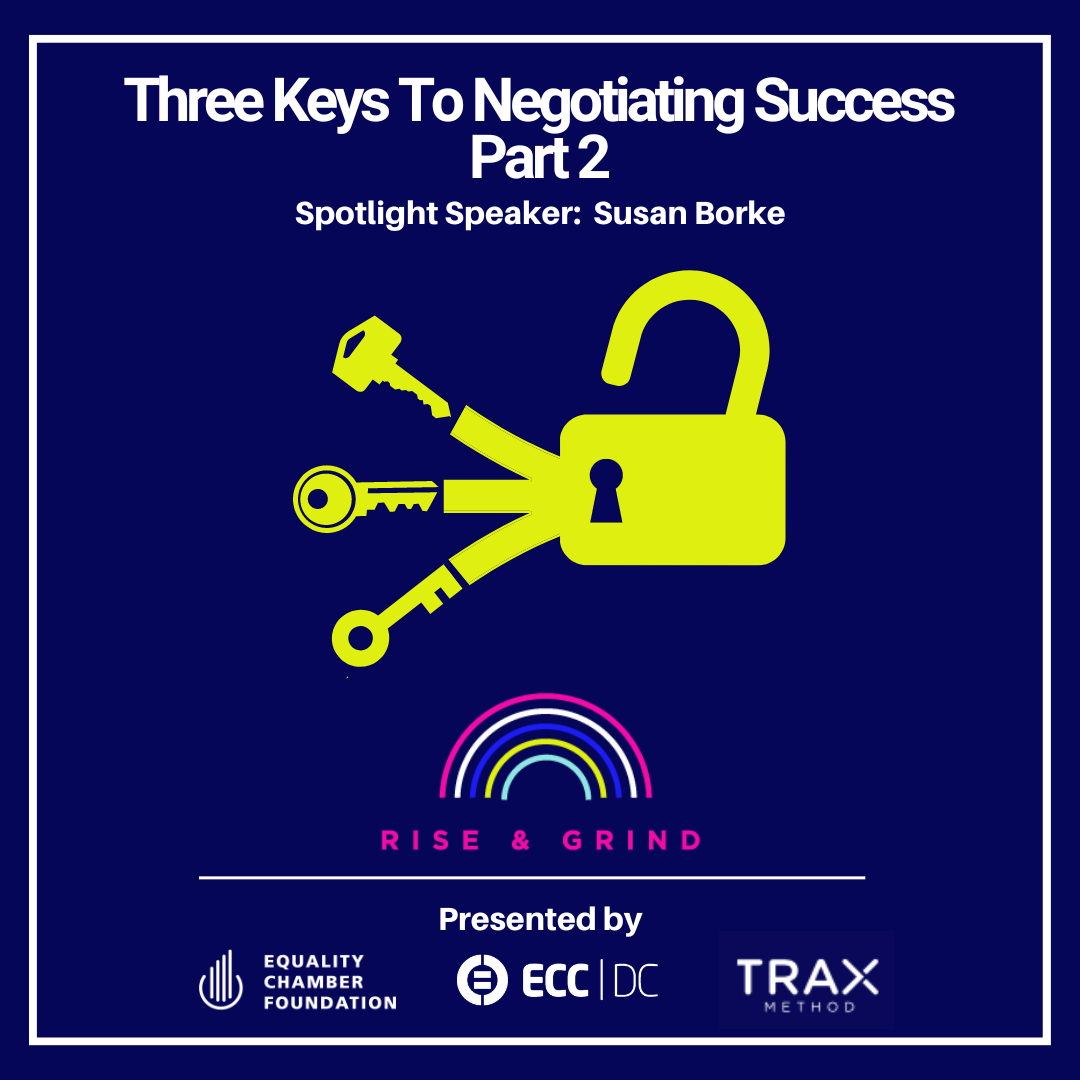 AGENDA
Overview of Agenda: (Approximate time frames)
9:00 – 9:30 Speed Networking
9:30 – 9:33 Facilitator Welcome
9:33 – 9:45 Member & Guest Introductions
9:45 – 10:05 Spotlight Speaker and Q&A
10:05 – 10:25 Mastermind
10:25 – 10:30 Announcements and Adjourn
ABOUT THE PRESENTATION
Back by request, Spotlight Speaker Susan Borke (she/her) will present to us Three Keys to Negotiating Success.
How great would it be if you could walk into any negotiation feeling confident and walk away satisfied that you had the best possible outcome? In this month's spotlight speaker presentation, Susan will continue her work with us on three elements that you can start using immediately to improve negotiations with your managers, team members, clients, contractors, vendors, and even friends or family. We will review the concepts and focus on practicing these new skills in our mastermind.

ABOUT OUR SPEAKER
"If you don't ask, you don't get." Susan Borke (she/her) first used this simple principle as a financially-strapped college student who needed to find a way to get course credit for an unpaid internship, without paying tuition. It was one of her first successful negotiations and helped to spark her passion for teaching this strategy, and other effective negotiating techniques, to business people of every level.
Susan Borke, the Principal of BorkeWorks is passionate about helping people develop as effective negotiators. She believes no one is born a master negotiator. Great negotiation skills come from a combination of knowledge, training, and practice. Susan has over 30 years of negotiating and negotiation training experience with domestic and international commercial companies, educational institutions, and nonprofits as a media executive at CBS and in-house counsel at National Geographic. She understands the needs of C-level executives and their employees.
At BorkeWorks, our mission is to help organizations tap into the power of strong negotiation skills. We provide a research-based, problem-solving, interactive approach to negotiation training and staff coaching that increases employee engagement, reduces the fear of negotiation, and improves negotiator effectiveness.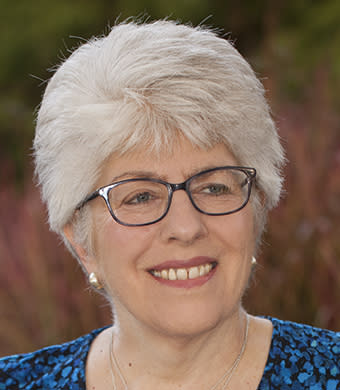 ABOUT THE RISE AND GRIND SPEAKER SERIES
Equality Chamber of Commerce

and the

Equality Chamber Foundation

, in collaboration with

TraxMethod

, strive to serve its members and the business community by providing educational and informational seminars. Our goal is to gather experts in our community to discuss topics critical to small businesses and organizations.


We believe it is our responsibility to offer the community an opportunity to hear from experts so that they can make decisions based on the facts and facilitate factually-based discussions. We want to be a conduit through which the community can obtain information, drive discussions, and make their own decisions.


The Rise and Grind Speaker Series allows you to keep up on current events and topics of interest locally and regionally. Business owners, organizational leaders, HR professionals, marketers, and small businesses will find these topics helpful as they are designed to educate and inform about subjects that are relevant to your local business and non-profit community. In addition, business owners and organizational leaders can promote their business before the workday even begins. Also, these breakfasts focus on networking and give attendees the chance to exchange business cards and develop new prospects.



Images
Zoom (Login details sent after registration.)

,

DC



Thursday, February 23, 2023 (9:00 AM - 10:30 AM) (EST)